What is a HAZOP and when is it used?
11 September 2022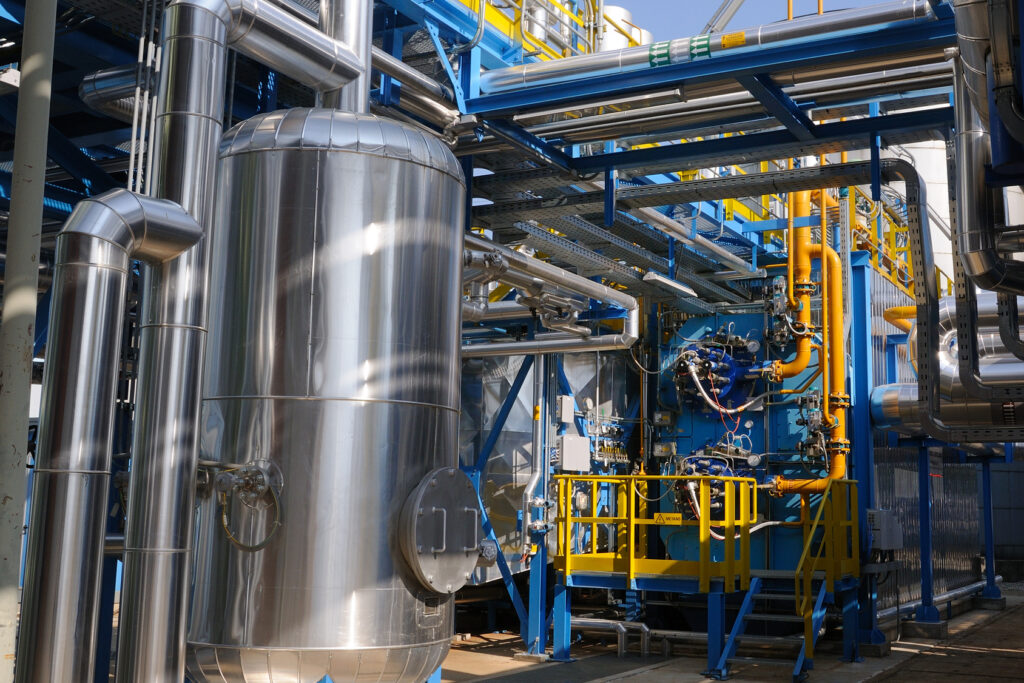 Human error has often been blamed as the champion of the vast majority of industrial accidents
since the dawn of industrialization. Still, we often forget, that it takes "two to tango". While
some accidents are caused by unsafe acts, a major underlying cause to consider is equipment
failure.

Between 1998 to 2015, accidents in chemical process industries claimed at least 13,967 lives.
They have cost over 1 trillion USD, and they all share one thing in common, "equipment failure
or negligence of personnel during operation or maintenance". While these two factors may seem
inseparable, a quality hazard operability study can put them both in check, hence effectively
reducing the possibility of an accident.

You are most likely wondering, what is a hazard operability study/HAZOP. and how can it
reduce the possibility of an accident? This article is dedicated to guiding not only your
understanding of the concept of HAZOP but also the application of HAZOP.
A hazard operability study (HAZOP) is a systemic risk assessment tool structured to examine
complex plans and operations to evaluate the possibility of a design or engineering issue, that
may be existent in the process.

All these technical terminologies might have thrown you into a net of questions, and you are
most likely wondering if you actually need a hazard operability study or if it even applies to you
as an employee.

Basically, a HAZOP study takes into account the intricate details of a process and asks where it
can possibly go wrong. (deviation) Why would it possibly go wrong? (causes) What happens if
it goes wrong? (consequence), How can we prevent it? (preventive measures and
recommendations) How can we control it, if we can't prevent it? (corrective measures)
So back to the question you are probably asking yourself, do I need a HAZOP?
It is a risk evaluation method peculiar to the process industries, that is industries that extract,
transport, or process raw materials to manufacture semi-finished or high-quality end products by
means of physical, mechanical, and/or electrical means. such as chemical, pharmaceutical,
nuclear, oil, gas, etc.

If you fall under this category, when do you need to conduct a HAZOP?
The Hazard operability study is used during the design stage of a new process, for major process
modifications, and for periodic reviews of existing operations.

Who should conduct your HAZOP?
It is carried out by a suitably experienced multi-disciplinary team of 10 to 15, during a series of
meetings and it includes;
Chairman: Leads, guides, and moderates discussions, and gives professional
recommendations.
Scribe: The scribe records the discussion, he writes the discussion in the recommended
tabulated form
Team members: The team member is experienced professionals from different
departments such as process, maintenance, process, operations, and electricity.
What is missing? The prerequisite
We have successfully identified who needs a HAZOP, when to do a HAZOP, and what team you
need to do a HAZOP, so what is the prerequisite?
Process description: This should entail a detailed description of every process involved.
Piping and instrumentation diagram: This must be complete, it is a diagrammatical
representation of the piping and related components of a physical process flow.
Cause and effect diagram: This is detailed information on your control measures such
as Alarms trips, controls, and interlocks.
Layout and design
Now that we have our basic understanding of what a HAZOP is, how does it actually work,?
Paying attention to every detail is very crucial in developing a HAZOP, as process and chemical
units are mostly flammable, explosive, or toxic, it is important to identify these hazards to ensure
effective and efficient development of safety designs and operations of such processes.

The HAZOP study breaks down every process into a node, and each node is analyzed in the
below fashion;
Identification of nodes: Processes are broken down into nodes are categorized based on design
intention or process function, all processes relevant to a node must be identified
Deviation: It is the possible things that can go wrong within a node, and it is expressed as a
combination of guide words(high, low, no, etc) and parameters(temperature, pressure, flow, etc),
IEC Standard 61882 states that a questioning process using predetermined "guide words" is used
to identify deviations from the design intent. The purpose of the guide word is to focus the study,
inspire ideas, and encourage discussion. and it differs from node to node, and is dependent on the
process involved in that node i.e what parameters can go wrong in a node?, the pressure can get
too high, or too low, etc.
Causes: After the deviations are identified, you go ahead to identify the possible causes for the
deviation
Consequences: Identify the consequences due to process deviation, i.e what happens if there is a
deviation?
Available safe guards: identify available safeguards such as trips, controls, interlocks, and SOP
which should be able to control process deviation, the causes or the consequences
Recommendation: Right recommendation is to control the deviation, causes, and consequences.
Long-term operational feedback should be demonstrated so that the risk question is adequately
addressed by the assessment and control actions. Your findings are then recorded on a properly
labeled HAZOP worksheet, the risks are then investigated and reported.
How can HAZOP actually reduce the possibility of an accident?
HAZOP is highly efficient in identifying and quantifying human-caused hazards.
It improves efficiency and conducts.
HAZOP, analyzes, isolates, counts, and predicts hazards that are difficult to detect,
When used in combination with the risk matrix, it helps you identify the likelihood of
occurrence, degree of impact, and capacity to notice.
It is a thorough systemic methodology that integrates the brainstorming process, it is highly
comprehensive
CONCLUSION: " A good plan, keenly executed now is better than a perfect plan
tomorrow." HAZOP is one of the processes that allow us to carefully plan as well as execute
ahead of any incident/accident, and there is no doubt that quality HAZOP, would grossly reduce
the possibility of failed equipment and minimize errors, it allows for informed decision-making
and includes comprehensive maintenance plans.